DC & VA's #1 SPOT
For BubbleBall &
Hamster Balls
Free Delivery To
MD • DC • VA • PA • NJ
Birthdays | Bachelor | Social Gatherings
Team Building | Events | Conferences
Sports Days | Intramural's | Fundraisers
TRUSTED BY TOP ORGANIZATIONS
Free Rental Guide
Includes pricing, availability, locations, and more!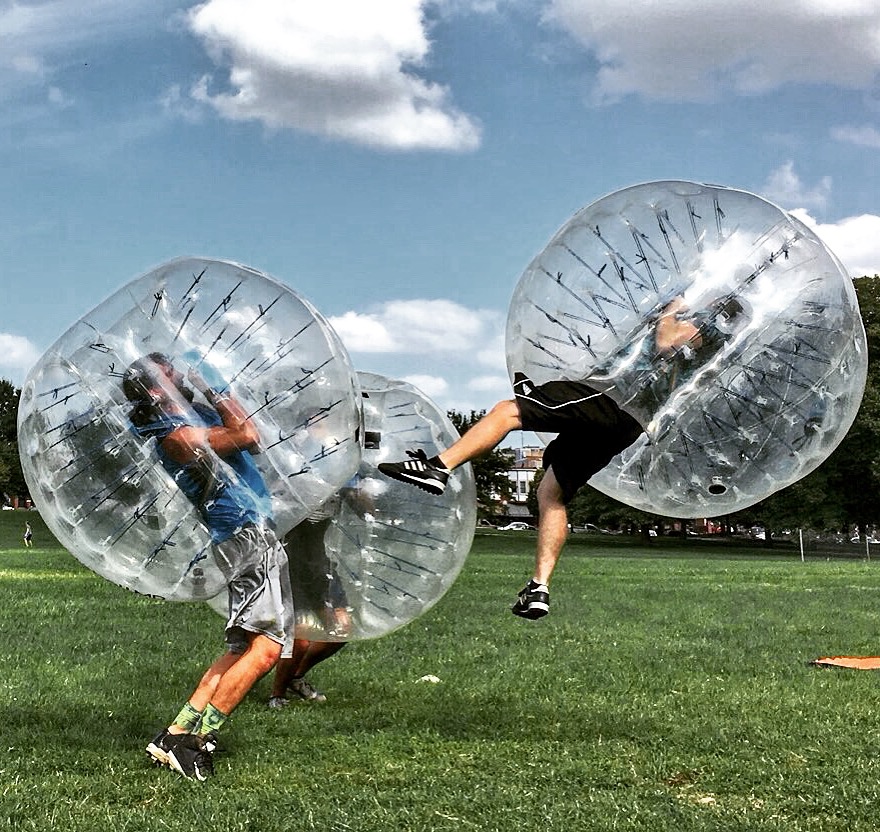 HOW IT WORKS
Some call it Bubble Soccer, Bumper Ball, or Battle Balls, and some call it BubbleBall. We are Wonderfly Games and we think of it as a remix of bumper cars, sumo wrestling, and ridiculousness. You'll laugh… get knocked over… and laugh some more. Anyone can play, no matter your age or sports-playing skills.
Each player is protected by a large, transparent bubble that covers the entire body except for the lower legs, with an opening above the head. You can get knocked over, slam into the ground, and even flip completely over!